Innovation At Bradford Ventilation: Building Technologies For A Sustainable Future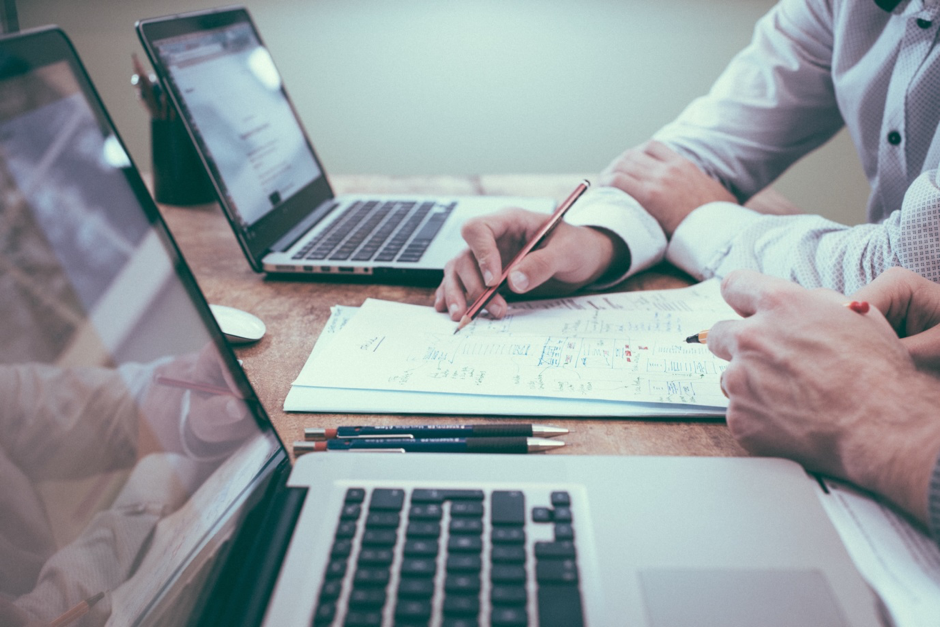 Bradford Ventilation prides itself on being a leading innovator when it comes to the development of new, sustainable technologies. With a focus on customer satisfaction and an ongoing investment in research and development through its innovation team, Bradford Ventilation has found enduring success across the residential, commercial and industrial ventilation industries.
Bradford Ventilation's Innovation and Technology Manager Derek Munn has worked at CSR for over twenty years and now finds himself leading a small, but highly specialised, team whose main objective is to underpin key customer needs and find the best methods in fulfilling them.
"We're essentially Specialist Problem Solvers – identifying the problem is at the core of the work that we do, and then we work together to connect the dots between the issue and the solution," Derek explained.
"When it comes to engineering, you can often apply maths or critical thinking to solve a particular problem, but understanding customer needs is completely different – and usually not so simple. Understanding people requires other methodologies as there are a number of elements impacting their decision-making and logic that you have to work around."
Derek Munn, Bradford Ventilation's Innovation & Technology Manager

Derek and his team utilise the '5 Whys' technique as the foundation for their design process, with a primary goal in determining the root cause behind a customer's request and finding out the most efficient and cost-effective means of resolving it.
"As designers, we want to apply flexibility to our solution because if you simply deliver what the customer asks for then you're essentially providing them with the bare minimum. Their request usually stems from a problem that's right in front of them, and they often haven't thought about what other factors may be impacting it. So by asking 'why?' you actually begin to uncover the reasoning behind their request, and have the opportunity to deliver a more desirable outcome simply and efficiently."
Bradford Ventilation's innovation team understand that, with technologies advancing at a rapid rate, customer expectations are becoming increasingly high. Predicting customer needs has been a key influence on Bradford Ventilation's product development and has resulted in the company producing technologies never seen before, and obtaining patents for over 47 individual products – with 15 more on the way.
The award-winning EcoPower system is a particularly proud achievement for Bradford Ventilation, as the world's first true-hybrid ventilator that combines both natural and mechanical functions to operate. Despite its seemingly simple design, the process from inception to the completion was quite a complex one for Derek and his team – which certainly paid off in the end.
"When it comes to performance criteria we can always beat our competitors because we have the technology and skillset to take them on. We have a broadly-skilled team, but we're also quite a small team, so it means we can focus our attention to one task at a time and get it done right."
As a business Bradford Ventilation has wholeheartedly embraced new technology as a means of, not only offering their customers the most advanced products in market, but for designing the products themselves. The development of their innovative smart economiser system, Odyssey, is a perfect example of this –
"The Odyssey system incorporated three pieces of technology that had never been done before. And, as such, we had an issue with rain-entry that went on for months – and the development and testing of prototypes was becoming too expensive and time-consuming. So we invested in simulation software, so we could literally run 20 different simulations over a weekend. After validating the simulation data with our test data we were able to get back on track within a month."
The innovation team are constantly looking for new ways to impress and shape the market, and are showing no signs of slowing down when it comes to expanding Bradford Ventilation's product offering. In order get ahead of their competitors, the team keep a close eye on developing trends in the market and invest a lot of their time in research, always keeping the customer front-of-mind.
"The market is rapidly changing, customers have more of a voice now, are more aware of what to look for and are more confident in their wants and needs – but we see this as an asset. The more people out there voicing their opinion about certain features they'd like added, or changes, allows us to do our jobs. Customer insight is so valuable to us when it comes to developing better, smarter products in the future."