QANTAS Engineering Workshops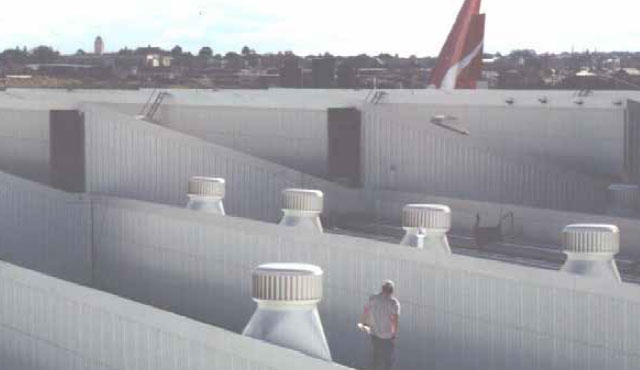 Location:
QANTAS Engineering Workshops
Mascot, Sydney
Business:
Workshop for repair and maintenance work associated with QANTAS operations.
Task:
Need to improve ventilation for employees. Roof required replacement so opportunity taken to overcome inadequate ventilation.
Solution:
Bradford Ventilation supplied 93 X Hurricane™ H900 Turbine Ventilators. Products supplied within tight four week deadline.
Result:
Very satisfactory, air quality in workshops greatly improved.
Consultants:
Woolacotts, Consulting Engineers
Hurricane
Hurricane is designed and built to endure tough conditions and operating environments.
EcoPower
A hybrid ventilator that works to ensure a constant supply of fresh air for commercial industrial buildings.