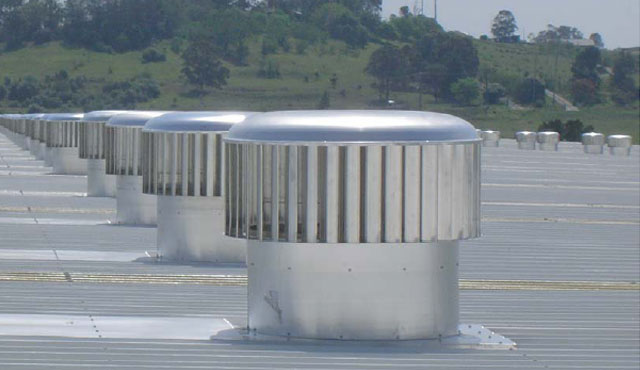 Location:
Coles Myer
Smeaton Grange, NSW
Business:
Storage & Distribution Centre
Task:
To assist in the provision of a natural ventilation system, ideally designed for the storage of consumer durables, fresh food and produce.
Solution:
Installation of 144 X Hurricane™ H900 Ventilators and 17 X Hurricane™ H700 Ventilators.
Result:
The client was very satisfied with the result.
Hurricane
Hurricane is designed and built to endure tough conditions and operating environments.
EcoPower
A hybrid ventilator that works to ensure a constant supply of fresh air for commercial industrial buildings.