Chemical Engineering Building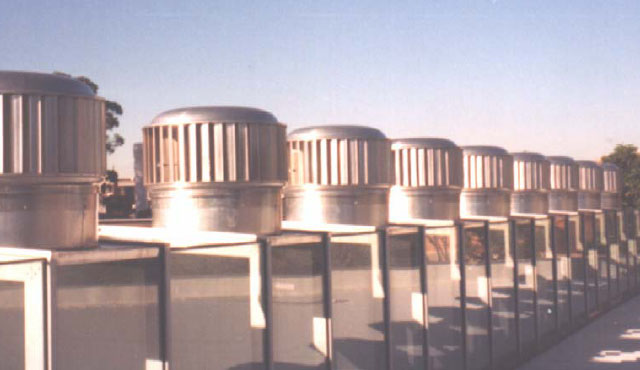 Location:
Chemical Engineering Building
Sydney University, NSW Australia
Business:
Lecture and faculty rooms.
Task:
To provide an environmentally friendly natural ventilation system for the benefit of undergraduates and staff.
Solution:
Design architects, Hassell Pty Ltd. Specified 9 X Hurricane™ H900 Ventilators with motorised dampers to be installed in a glass 'thermal chimney' located at rear of building. Supply air was provided through banks of low level adjustable louvers located in front facade.
Result:
Very satisfactory. Use of Hurricane™ Ventilators now extended to Aquatic Centre and Basketball complex. The new Economics building designed by Noel Bell, Ridley Smith & Partners has specified 16 X Hurricane™ H900 Ventilators to ventilate atrium. (Additional profile sheet available)
Hurricane
Hurricane is designed and built to endure tough conditions and operating environments.
EcoPower
A hybrid ventilator that works to ensure a constant supply of fresh air for commercial industrial buildings.