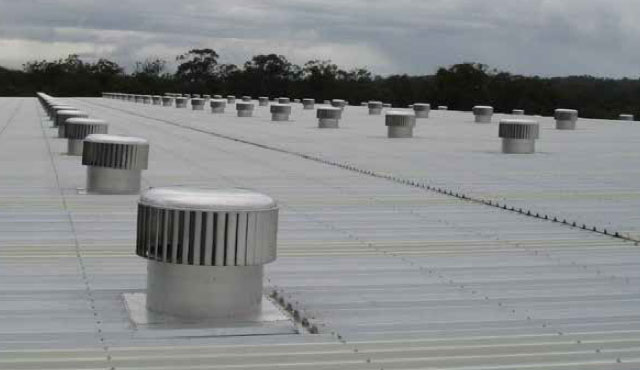 Location:
Gaven Warehouse
Business:
Distribution Warehouse
Task:
Smoke Release Ventilation/Natural ventilation.
Solution:
Hutchinson Builders and their fire engineers recommended the installation of 174 x Hurricane™ H900FR Ventilators (Fire Rated) to provide adequate smoke relief ventilation.
Result:
Customer more then happy with end result and will have no hesitation in recommending the Hurricane Ventilators.
Installer:
Queensland Roofing Systems (QRS) - QLD
Hurricane
Hurricane is designed and built to endure tough conditions and operating environments.
EcoPower
A hybrid ventilator that works to ensure a constant supply of fresh air for commercial industrial buildings.