Energy And EcoPower: Decrease Consumption Without Compromising On Employee Comfort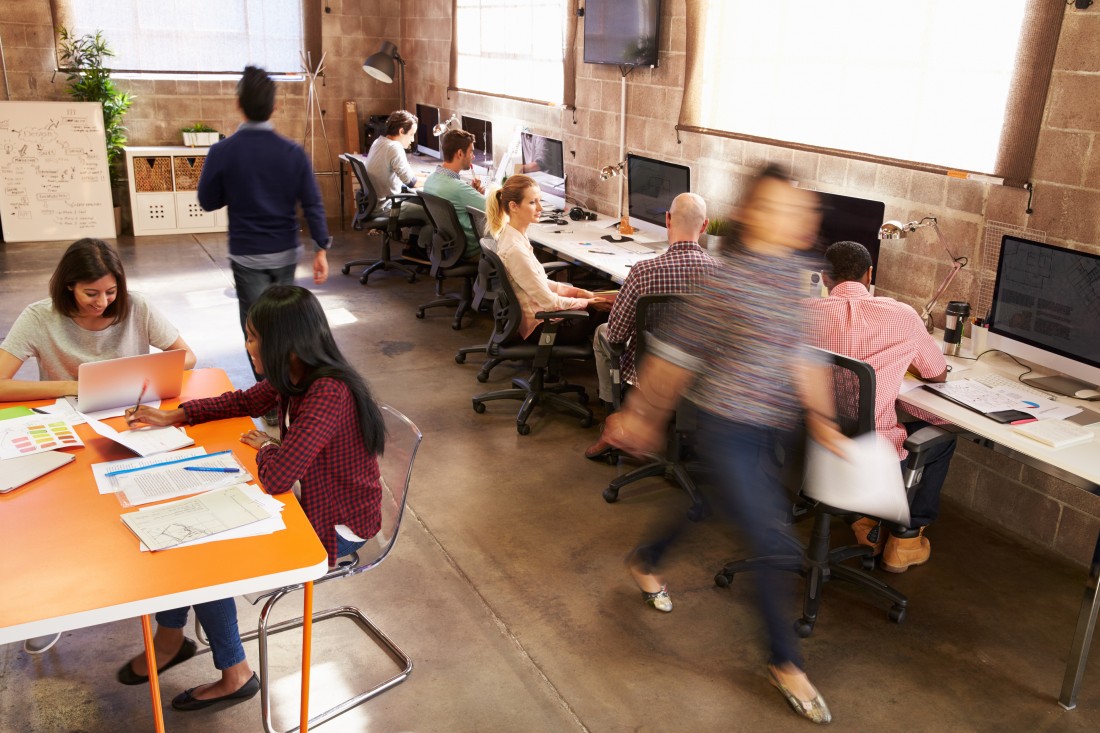 For employers, energy consumption is a growing concern in terms of both financial expense and corporate social responsibility, with many companies placing greater importance on sustainable practices in their offices.
Companies wanting to decrease their energy consumption are also aware that a lack of attention to employee satisfaction can be damaging to their workforce. Recent studies led by Harvard University and SUNY Upstate Medical University found that employees working in 'green buildings' showed higher cognitive function scores and higher sleep quality scores, compared to workers in buildings without green certification.
The study showed that employees working in a well-ventilated building constructed from sustainable materials performed better and experienced positive impacts on their health overall.
The push towards greener buildings and certification such as through LEED or Green Star, also means employees are expecting more than ever from their workplace in terms of putting extra efforts in place to improve the wellbeing and productivity of their staff. An article from the Society for Human Resource Management even suggests that job applicants are increasingly considering a building's green certification when interviewing.
Employers wanting to decrease energy consumption and improve their sustainability efforts without compromising on employee comfort find that the EcoPower® from Bradford Ventilation meets their needs. EcoPower is a hybrid ventilation unit designed to minimise energy consumption while maintaining indoor air quality and thermal comfort.
When measuring performance against the National Construction Code (NCC) 2015 BCA Section J requirement, an EcoPower EP900 has a fan power to air flow ratio of 0.0864 W/(L/s). This equates to an energy reduction of 86%, translating to a saving of up to $10,000 per annum or up to $100,000 over a 10-year period life.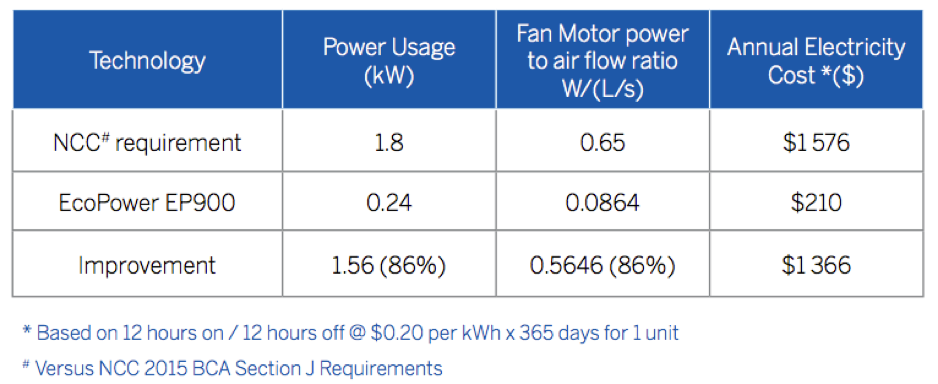 An ISO 9001:2008 certified manufacturer and the world leader in turbine ventilator technology, Bradford Ventilation designs, engineers and manufactures the EcoPower range of ventilators in Australia. It is the world's first true-hybrid™ ventilator that will work to ensure a constant supply of fresh air.
EcoPower incorporates the leading design of Hurricane® vertical vane turbine ventilator with a high efficiency electronically commutated (EC) motor for reliability and on-demand peak performance, when required.
Employers can implement more sustainable practices and improve the working environment of their staff, all while decreasing energy consumption with a ventilation solution to meet their needs.