Creating Healthy Learning Environments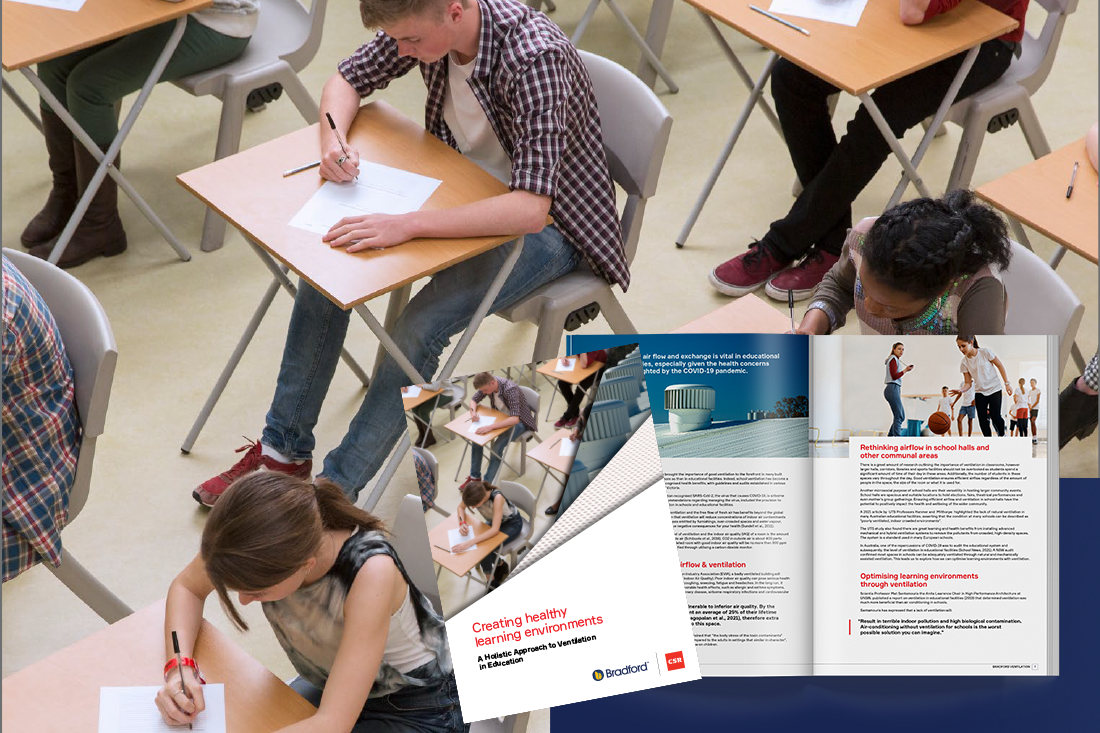 Proper ventilation in educational facilities is more critical than ever, especially considering the health concerns brought to light by the COVID-19 pandemic. In recent years, the significance of good ventilation has gained prominence, particularly in educational settings. With its recognized health benefits, school ventilation has become a political issue, leading to the establishment of guidelines and audits in various states, including NSW and Victoria.
This White Paper explores the importance of ventilation in schools and the broader impact on students' well-being.
Ventilation is vital in classrooms and larger communal areas like halls, libraries, and sports facilities. Efficient airflow is essential regardless of room size or occupancy, benefiting both students and the wider community.
Many Australian educational facilities lack natural ventilation, making advanced mechanical and hybrid systems important. Proper ventilation is vital for healthier learning environments in educational facilities, addressing COVID-19 concerns and improving indoor air quality. Bradford Ventilation offers Hurricane and EcoPower True-Hybrid Ventilation Technology for new builds or retrofits. Their products undergo rigorous testing to ensure top performance, making them a reliable choice for effective ventilation solutions. As a global leader in turbine ventilator technology, Bradford Ventilation is ISO 9001:2008 certified and ready to assist with ventilation needs.