Over 80 years of history, and still going strong
Bradford Ventilation (originally known as Edmonds®); was established by a young engineer, Neville Edmonds, in 1934. His goal was to produce the 'S Rotor' ventilator design in Australia, and his success meant the product was manufactured by Edmonds until the late 1980s.
1980's
In 1981 Edmonds was acquired by Norm McDonald, an industrial draughtsman with an established background working with ventilation products through HH Robinson. Edmonds acquired the distribution rights to import the first mass shipment of Whirlybird® from USA, and the Whirlybird is now synonymous with roof top ventilator.
Norm also invented and launched the then technologically advanced vertical vent Hurricane® vent design for commercial and industrial applications in 1989 and the durable SupaVent® for the home ventilation market.
1990's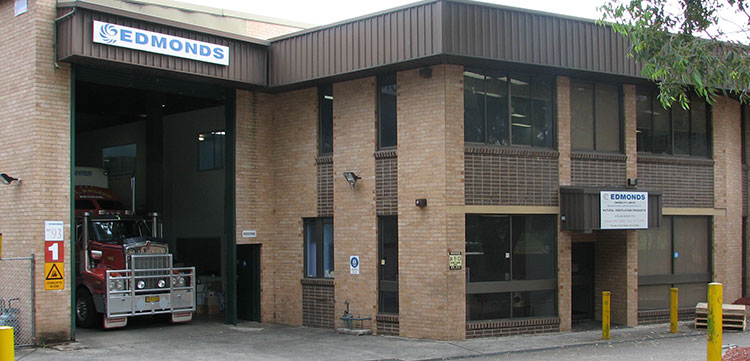 Bradford Ventilation (originally known as Edmonds) in Dee Why, NSW, Australia 1998
In 1996 Cornelius Vanderstar, an U.S. industrialist, purchased Edmonds. Through considerable investment in capital and R&D, the business moved to much larger premises at Dee Why, NSW, Australia. In the same year, Edmonds also launched the now well-known wind driven roof top ventilator – the WindMaster.
2000's
In 2004 Edmonds' research & development team released the world's first true hybrid rotary vent, the EcoPower®.
With strong synergies between insulation and ventilation in the built environment, Edmonds was bought by Bradford and become part of the CSR Building Products in 2005; complementing its vision to create "Technologies for a Sustainable Future".
2010's
In 2010, due to expansion, Edmonds relocated to its current premises in Seven Hills.

Bradford Ventilation (originally known as Edmonds) in Seven Hills, NSW, Australia 2010
Edmonds was awarded with the Achiever Award in 2008 and Master Builders Australia 2012 National Export Award.
After 8 years of research, design and testing, in 2014 Edmonds launched Odyssey®, a ventilation industry leading true hybrid ventilator. Odyssey is a smart ventilation system that incorporates hybrid technology and an intelligent control system with temperature and humidity sensors. Odyssey was awarded the AIRAH Excellence in Sustainability Award in 2013. It was also recognised with a Good Design Award at the 2013 Australian International Design Awards.
The Whirlybird® are registered trademarks of Lomanco Inc of USA.
In 2019, Edmonds was rebranded as Bradford Ventilation.