Memberships, Partnerships & Awards
Membership
AIRAH - Australian Institute of Refrigeration, Airconditioning and Heating
Bradford Ventilation is a company member of AIRAH, which is the leading specialist membership association for HVAC air conditioning, refrigeration, heating and ventilation professionals and organisations.
---
Partnership
Ventilation partner of Sensitive Choice®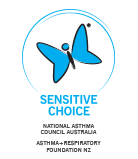 Bradford Ventilation is proud to be a ventilation partner of the National Asthma Council Australia's Sensitive Choice® program, improving the quality of life for those with asthma and allergies.
---
Awards
Odyssey - Winner of Top HVAC&R Industry Award for Sustainability

In 2013 CSR Bradford Ventilation won the Excellence in Sustainability Award for the Odyssey system. This national award recognises the "best of the best" Australian initiatives that have made clear improvements in the sustainability of HVAC&R (heating, ventilation, air-conditioning and refrigeration) systems or the HVAC&R industry. The initiatives may be new air conditioning or refrigeration systems or the development of new systems, items of plant or other improvements, or in the industry's delivery of services. Learn more on the Odyssey website.
Odyssey – Good Design Award in Australian International Design Awards
In 2013 Odyssey was also selected for a Good Design award in the Australian International Design Awards. Good Design Australia is an international design promotion organisation responsible for managing the annual Australian Good Design Awards (formerly Australian International Design Awards). Australian Good Design Awards is recognised by the International Council of Societies of Industrial Design (ICSID) as Australia's peak design endorsement program. Learn more on the Odyssey website.
Bradford Ventilation - National Export Award 2012 from Master Builders Australia

Master Builders Australia 2012 National Export Award in the Products and Manufacturing category, for recognition of the outstanding export performance of in the Australian building and construction industry in the export market.
---
Accreditations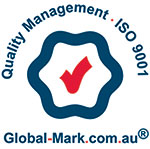 Bradford ventilation products are engineered and manufactured in tis ISO 9001 accredited facility in Seven Hills, NSW, Australia.