Designed and manufactured in Australia, Odyssey uses award-winning wind and motor power hybrid technology that's built to handle the Australian climate
All you have to do is set your preferred temperature on the easy-to-use touch screen control. Odyssey's sensors will constantly monitor the temperature and humidity inside and outside your home, and switch Odyssey on and off to maintain your preset comfort level.
All year round, Odyssey quietly removes hot or damp stale air and odours from all your living areas.
Odyssey can exchange the air in a 150m2 home six to seven times in an hour using around the same power as a single halogen down light.
Odyssey can be used in most homes with adequate roof space for installation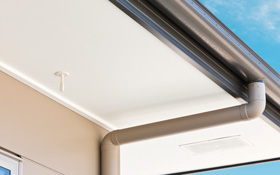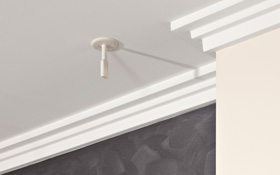 Odyssey HR2100 collects this information and automatically selects the preferred temperature comfort level in your home, and minimises the risk of condensation in your roof space.
The sensors and ceiling grille are white and can be painted to match your home's colour scheme.
The external vent is available in four popular colours to match your roof colour.
The Odyssey control panel gives you climate information at the touch of a button